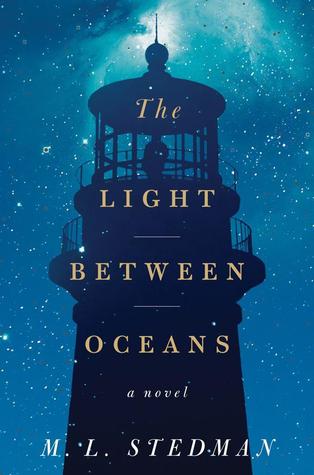 Series: Standalone
Genre: Historical Fiction
Age Group: Adults
Source: Purchased
Hardcover - 343 pgs
Add it
After four harrowing years on the Western Front, Tom Sherbourne returns to Australia and takes a job as the lighthouse keeper on Janus Rock, nearly half a day's journey from the coast. To this isolated island, where the supply boat comes once a season and shore leaves are granted every other year at best, Tom brings a young, bold, and loving wife, Isabel. Years later, after two miscarriages and one stillbirth, the grieving Isabel hears a baby's cries on the wind. A boat has washed up onshore carrying a dead man and a living baby.

Tom, whose records as a lighthouse keeper are meticulous and whose moral principles have withstood a horrific war, wants to report the man and infant immediately. But Isabel has taken the tiny baby to her breast. Against Tom's judgment, they claim her as their own and name her Lucy. When she is two, Tom and Isabel return to the mainland and are reminded that there are other people in the world. Their choice has devastated one of them.

After spending months trying to get through this book, I finally gave up which is disappointing. I was really interested in this book from the first time I heard about it. Normally, I don't write reviews for books I DNF. However, given this book seems to be very polarizing, I want to share my reasons for disliking and ultimately giving up on The Light Between Oceans.
First of all I liked Tom. He was an interesting character and I enjoyed hearing about his job as a lighthouse keeper. The sections about Janus were very interesting too. The wild beauty of the ocean was especially well described. Even the parts about Tom's early life and his journey to Janus were very interesting.
Like I said I liked Tom, but I disliked all the other characters and I just didn't care what happened to them. As a couple I found many of Tom and his wife, Isabel's, action totally unbelievable and unrealistic. They continuously made bad decisions and tried to justify them. There was an easy decision to make and no one made it. Honestly I didn't get far enough in the book to find out if ANYONE made a decision that wasn't completely selfish. I understand what the book was trying to do, but this one just didn't work for me.
Overall, the slow pace and frustrating characters just killed the book for me. Maybe I'll watch the movie? That must move faster right?