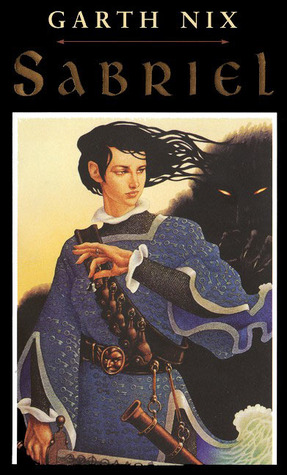 Genre: High Fantasy
Published: September 1996
Series Total: 777pgs
Sent to a boarding school in Ancelstierre as a young child, Sabriel has had little experience with the random power of Free Magic or the Dead who refuse to stay dead in the Old Kingdom. But during her final semester, her father, the Abhorsen, goes missing, and Sabriel knows she must enter the Old Kingdom to find him. She soon finds companions in Mogget, a cat whose aloof manner barely conceals its malevolent spirit, and Touchstone, a young Charter Mage long imprisoned by magic, now free in body but still trapped by painful memories. As the three travel deep into the Old Kingdom, threats mount on all sides. And every step brings them closer to a battle that will pit them against the true forces of life and death—and bring Sabriel face-to-face with her own destiny.

With Sabriel, the first installment in the Abhorsen trilogy, Garth Nix exploded onto the fantasy scene as a rising star, in a novel that takes readers to a world where the line between the living and the dead isn't always clear—and sometimes disappears altogether.
I've been fussing about this series for about a month and I cannot stop. I haven't heard people mention it or talk about it at all, but I think more people need to pick it up. Check out my video review to see what I thought of the Abhorson Trilogy.
You can check out my review of
Sabiel,
the first book,
here
.
Happy Reading!