Once again it is time for
Top Ten Tuesday
hosted by the
Broke and the Bookish
! I've been finding a lot of new books through Goodreads and I've purchased some new books that I'm really excited about.
So this list is half ones I've just added to my always growing TBR list. The other half is books I've actually purchased recently and added to my personal physical TBR pile.
Books I Recently Added to my TBR
1)
The Child Thief by Brom
- Adaptations of Peter Pan draw my attention like moths to a flame. I'm very very interested in this one!
2)
Dragonfly in the Amber by Diana Gabaldon
- I just recently finished Outlander and loved(!) it so I need to get the next installment. I must find out what happens to Claire and Jamie.
3)
A Madness So Discreet by Mindy McGinnis
- This book popped up on my radar and when I say can't wait for it, I really mean it! This one sounds rather unique and I'm very excited to pick it up this fall.
4)
Illusionarium by Heather Dixon
- One more book that sounds like it will be a great new release. Last year I read and I loved
Entwined
so now I can't wait to see what comes of this story.
5)
Ash and Bramble by Sarah Prineas
- This one is a dark fairytale retelling of Cinderella and I cannot wait for it to come out.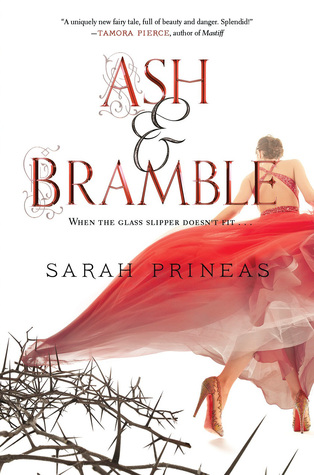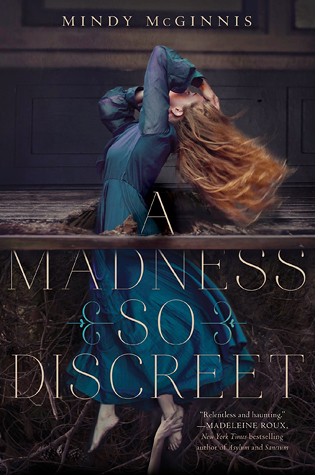 Books I've Purchased Recently
6)
Falling Kingdoms by Morgan Rhodes
- This book has been on my radar for a long time and I just picked it up at the library. I figured I would give it a try before purchasing it since so many people are hyping it up.
7)
The Winner's Crime by Marie Rutkoski
- This was one of my most anticipated books of this Spring and I cannot wait to sink my teeth into. If I didn't have so many things started, I would have read this already.
8)
Shadow Scale by Rachel Hartman
- Seraphina! I can't wait to get back into this world and see what happens to these characters.
9)
The Perilous Sea by Sherry Thomas
- Recently, I finished
The Burning Sky
and immediately ordered this second book.
10)
The Red Queen by Victoria Aveyard
- Another preorder from this Spring! Cannot wait to pick this one up. Obviously, I have a lot of fantasy books to read.