For the past few months I've skipped doing monthly favorites posts. Overall I was quite busy and didn't take the time to compile a list of the best things I did and saw throughout the summer. However, I do want to do that now! It may just be an effort to hang onto the last remnants of summer, but I am still excited to share some of my favorite summer things with you.
Over the past three months I've read some amazing books and I couldn't pick just one favorite. To be honest some months I can't pick one book as a favorite so there was bound to be several for this span. My summer selections overall have been amazing so choose these two was difficult. However when I look back on my summer what I loved most was the fun reads. The books that made me laugh shot to the top so if you aren't convinced by my long winded paragraph check out my reviews of Timeless by Gail Carriger and My Lady Jane by Cynthia Hand, Brodi Ashton and Jodi Meadows.
Usually I try to choose one blog or one video for these posts, but this summer I there were a few videos that were extremely fun to film. These two were my favorites, but I made a lot of fun ones this summer. My blog was a little empty so I'll need to fix that in the fall.
This EP has been playing in my car for the a few weeks now and I can't really remember when it wasn't in my life or downloaded onto my phone. It is an awesome album and I sing it the whole way to and from work on these hot summer days.
Summer is the time for vacations right? This summer I was fortunate enough to take three trips to the beach with three different groups of people. Whether it was with family or friends, a day trip or a week's stay, I had a lot of fun in the sun over the past few months.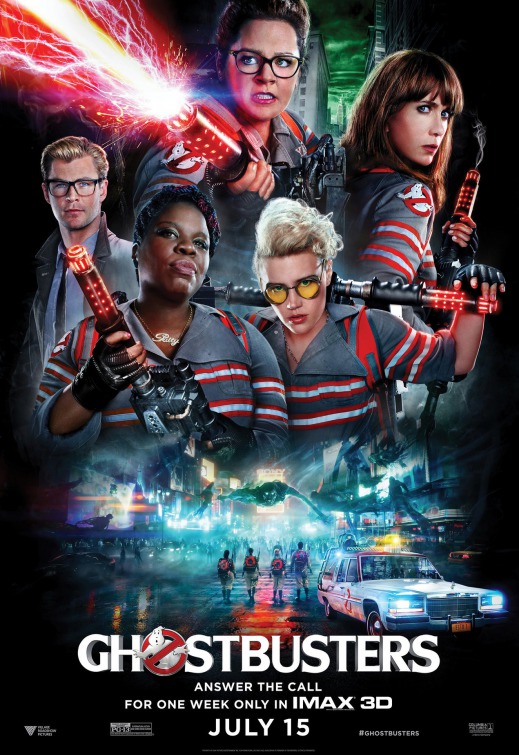 Movie Favorite:
Ghostbusters! (The 2016 remake) This movie took me completely by surprise. When I walked into the theater, I was ready to like it but not expecting a lot. I mean, remakes, right? So imagine my delight when this movie was hilarious and struck every funny bone in my body.
My friends and I delighted in this movie and I promise we will be renting it for a movie night too. It has also inspired a couple of us (ok just me) of us to drive around listening to the soundtrack as well.

Can you believe I'm still watching X-Files? A few months later and I've barely made a dent in this season! Over the summer I seriously slacked off on the TV show front. I was busy with other things and I finally am in Season 5! I will get there. Then I will have a new favorite series for a year?

Still. It is awesome!
Last month I bought this handy little eyeliner marker from NYX. I thought it would be an easy way to put eyeliner on since my pot of gel liner was drying up. Its always fun to try new things, but I wasn't expecting to be impressed.
I was dead wrong. This little marker has been a game changer for my morning routine and I've been wearing eyeliner daily rather once a week because it is so easy to use. I love it and cannot believe the versitility of this little marker. I believe it was princed right around $10 which it about typical for any drug store eye product. To put it simply I will be buying this again probably sooner rather than later!
My last favorite of the summer is Pokemon Go. Of course I have been obsessed with this game just like the rest of the world. Have you been playing? What's your favorite pokemon you've caught?