There are many books and series I think would make awesome television shows. When a series is as complex as interesting as some of my favorites are, I think its hard to adapt it with any accuracy to the big screen. Plus if we have several seasons, the enjoyment lasts just that much longer. These are just a few series I wish would be made into series by Netflix since they seem to be creating the best shows out of anyone right now.
1)
The Raven Cycle by Maggie Stiefvater
- This is my ultimate desire in bookish life. If this series was well adapted into a television series I could die happy. Is that too much? Right now it is at the top of my favorite series list so I don't think so. This fan made trailer is what started this obsession so check it out!
2)
Virals by Kathy Reichs and Brendan Reichs
- This series is very fun and fast paced. If adapted into a series would probably be short lived, but I think it would be awesome. If you combine the appeal of Bones with more paranormal elements, this could be a very interesting show!
3)
The Parasol Protectorate Series by Gail Carriger
- Here is another show I would watch without hesitation. Give me this adaptation of steampunk paranormal London and I will be happy the rest of my days. This would be awesome.
4)
Ms. Marvel by G. Willow Wilson
- Given the success of The Flash, Arrow, and Daredevil, I think this comic book series could be another awesome adaptation. I also think this series, if adapted, would be a great way to insert more diversity into the Marvel and television world.
5)
The Old Kingdom Series by Garth Nix
- This series would be difficult to adapt because it has a huge map and covers a lot of ground. Plus there would be a lot of CGI involved with the number of dead things that appear and are described. I still think it would be awesome.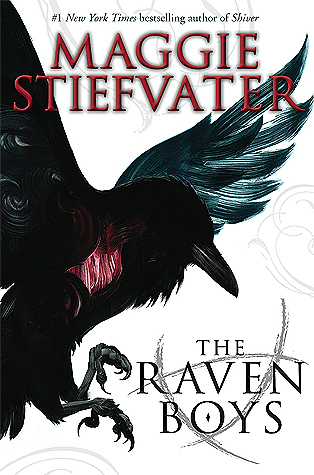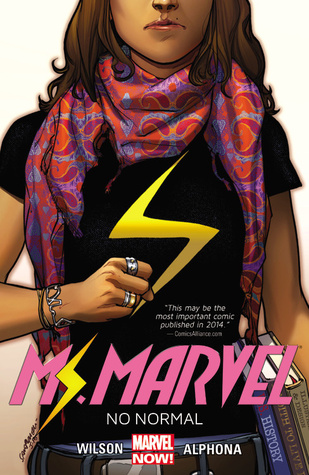 6)
Song of the Lioness by Tamora Pierce
- Honestly I want this adaption just so I can experience this series in a fresh way all over again. It is one of my favorites of all time and I'd love to see it put on the screen at some point. This world is so big they could just keep going!
7)
Eragon by Christopher Paolini
- We can all agree the movie was terrible, but what if we started over? Let actually try again and put some good thought into this adaptation.
8)
Saga by Brian K. Vaughan and Fiona Staples
- Can we all just imagine for a moment how awesome this would be?
9)
His Fair Assassins by Robin LaFevers
- Another awesome series about kick ass ladies that I want to see put on the screen! This story is told in companion novels and I think it would be interesting to see them play out all at once.
10)
A Madness so Discreet by Mindy McGinnis
- This possibly would be better as a movie, but maybe it could be expanded on to be a series. The original story is awesome. The main character is a mental health patient who helps solve mysteries so there could be more mysteries to solve!