The only thing keeping me from freezing to the spot this week is my anticipation of V.E Schwab's A Darker Shade of Magic. It is the last one on my list for Anticipated Winter Releases (kind of??) I mean technically Spring won't arrive until March 21st, but who doesn't bend the rules of seasons for their whims. I don't believe the groundhog saw his shadow on the second considering it was cloudy as all get out. So maybe Spring is already here? Although with -20 degree wind chills here in the North East, I'm not sure how well my argument is holding up.
Either way, I'm using March 1st as the kick off to spring and here are a few of my most anticipated Spring Releases. There are in chronological order, but my fangirling should tell you which ones I'm most excited for.
March:
The Winner's Crime by Maire Rutkoski
(
Sequel to The Winner's Curse)
Expected Publication: March 3rd
- I might fangirl out of control if I talk about this book too much. I am so excited to see where this story goes and all the early review are out of this world good. I'm glad this one is coming soon!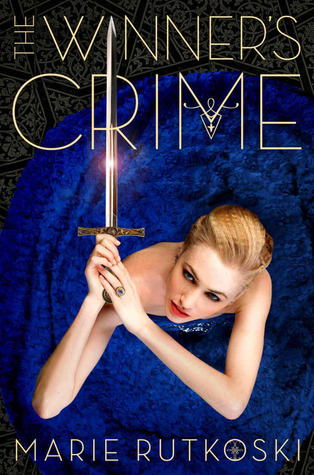 Synopsis: Book two of the dazzling Winner's Trilogy is a fight to the death as Kestrel risks betrayal of country for love.

The engagement of Lady Kestrel to Valoria's crown prince means one celebration after another. But to Kestrel it means living in a cage of her own making. As the wedding approaches, she aches to tell Arin the truth about her engagement…if she could only trust him. Yet can she even trust herself? For—unknown to Arin—Kestrel is becoming a skilled practitioner of deceit: an anonymous spy passing information to Herran, and close to uncovering a shocking secret.

As Arin enlists dangerous allies in the struggle to keep his country's freedom, he can't fight the suspicion that Kestrel knows more than she shows. In the end, it might not be a dagger in the dark that cuts him open, but the truth. And when that happens, Kestrel and Arin learn just how much their crimes will cost them. Add it

//

Preorder

Shadow Scale by Rachel Hartman

-

(

Sequel to Seraphina

)

Expected Publication: March 10th -

I cannot wait to see how Seraphina continues her adventures in this sequel. She is such a great character and after the events of

Seraphina

, I know there will be drama and intrigue abound!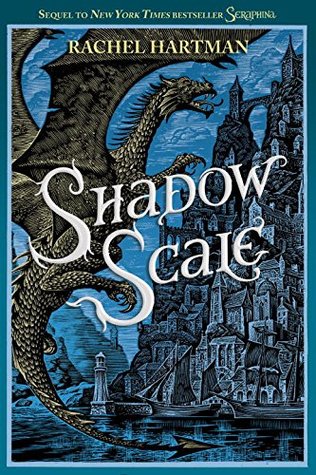 Synopsis: The kingdom of Goredd: a world where humans and dragons share life with an uneasy balance, and those few who are both human and dragon must hide the truth. Seraphina is one of these, part girl, part dragon, who is reluctantly drawn into the politics of her world. When war breaks out between the dragons and humans, she must travel the lands to find those like herself—for she has an inexplicable connection to all of them, and together they will be able to fight the dragons in powerful, magical ways.

As Seraphina gathers this motley crew, she is pursued by humans who want to stop her. But the most terrifying is another half dragon, who can creep into people's minds and take them over. Until now, Seraphina has kept her mind safe from intruders, but that also means she's held back her own gift. It is time to make a choice: Cling to the safety of her old life, or embrace a powerful new destiny?
Add it
//
Preorder
The Orphan Queen by Jodi Meadows
(Orphan Queen Bk.1)
Expected Publication: March 10th -
I'm very interested in this one. I've never read anything by Jodi Meadows before even though her books have always sounded interesting. The description of this book has really captured my attention though. The magic and disguise elements give me the tingles!
Synopsis: Wilhelmina has a hundred identities.
She is a princess. When the Indigo Kingdom conquered her homeland, Wilhelmina and other orphaned children of nobility were taken to Skyvale, the Indigo Kingdom's capital. Ten years later, they are the Ospreys, experts at stealth and theft. With them, Wilhelmina means to take back her throne.

She is a spy. Wil and her best friend, Melanie, infiltrate Skyvale Palace to study their foes. They assume the identities of nobles from a wraith-fallen kingdom, but enemies fill the palace, and Melanie's behavior grows suspicious. With Osprey missions becoming increasingly dangerous and their leader more unstable, Wil can't trust anyone.

She is a threat. Wraith is the toxic by-product of magic, and for a century using magic has been forbidden. Still the wraith pours across the continent, reshaping the land and animals into fresh horrors. Soon it will reach the Indigo Kingdom. Wilhelmina's magic might be the key to stopping the wraith, but if the vigilante Black Knife discovers Wil's magic, she will vanish like all the others
Add it // Buy it
April
The Girl at Midnight by Melissa Grey
(Book One)
Expected Publication: April 28
- This one just sounds so interesting and the main character sounds like a great heroine! Also theives and firebirds are very catchy things to mention in a synopsis.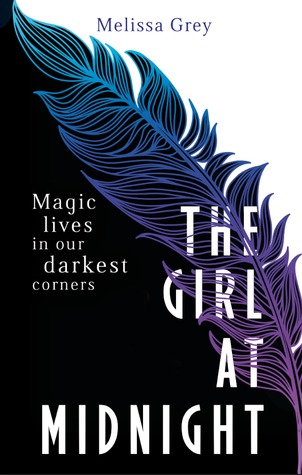 UK Cover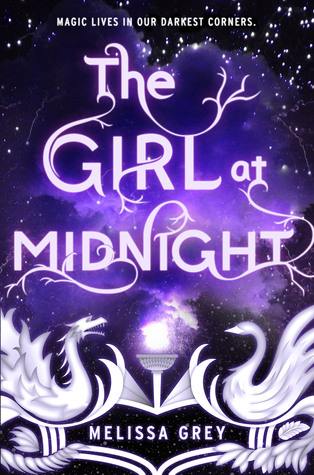 Synopsis:
Beneath the streets of New York City live the Avicen, an ancient race of people with feathers for hair and magic running through their veins. Age-old enchantments keep them hidden from humans. All but one. Echo is a runaway pickpocket who survives by selling stolen treasures on the black market, and the Avicen are the only family she's ever known.

Echo is clever and daring, and at times she can be brash, but above all else she's fiercely loyal. So when a centuries-old war crests on the borders of her home, she decides it's time to act.

Legend has it that there is a way to end the conflict once and for all: find the Firebird, a mythical entity believed to possess power the likes of which the world has never seen. It will be no easy task, but if life as a thief has taught Echo anything, it's how to hunt down what she wants . . . and how to take it.

But some jobs aren't as straightforward as they seem. And this one might just set the world on fire.
Add It
//
Preorder
Magonia by Maria Dahvana Headley
(Standalone)
Expected Publication: April 28 -
This one just sounds so interesting! I mean read the synopsis and I dare you to tell me you aren't intrigued. Plus the cover is just gorgeous!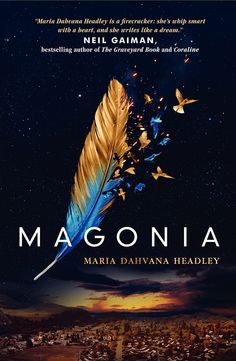 Synopsis: Aza Ray is drowning in thin air. Since she was a baby, Aza has suffered from a mysterious lung disease that makes it ever harder for her to breathe, to speak—to live.

So when Aza catches a glimpse of a ship in the sky, her family chalks it up to a cruel side effect of her medication. But Aza doesn't think this is a hallucination. She can hear someone on the ship calling her name.

Only her best friend, Jason, listens. Jason, who's always been there. Jason, for whom she might have more-than-friendly feelings. But before Aza can consider that thrilling idea, something goes terribly wrong. Aza is lost to our world—and found, by another. Magonia.

Above the clouds, in a land of trading ships, Aza is not the weak and dying thing she was. In Magonia, she can breathe for the first time. Better, she has immense power—and as she navigates her new life, she discovers that war is coming. Magonia and Earth are on the cusp of a reckoning. And in Aza's hands lies the fate of the whole of humanity—including the boy who loves her. Where do her loyalties lie?
Add it
//
Order
The Game of Love and Death by Martah Brockenbrough
(Standalone)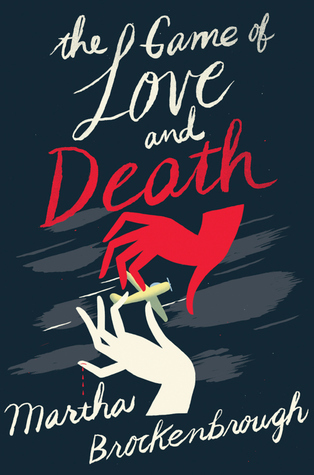 Expected Publication: April 28 -
This book description gave me chills. (A good thing I promise) I want it in my hands so badly! I hadn't even heard about this one until I stumbled across it on a Goodreads list. It sounds like it will make me cry!
Synopsis: Antony and Cleopatra. Helen of Troy and Paris. Romeo and Juliet. And now . . . Henry and Flora.

For centuries Love and Death have chosen their players. They have set the rules, rolled the dice, and kept close, ready to influence, angling for supremacy. And Death has always won. Always.

Could there ever be one time, one place, one pair whose love would truly tip the balance?

Meet Flora Saudade, an African-American girl who dreams of becoming the next Amelia Earhart by day and sings in the smoky jazz clubs of Seattle by night. Meet Henry Bishop, born a few blocks and a million worlds away, a white boy with his future assured — a wealthy adoptive family in the midst of the Great Depression, a college scholarship, and all the opportunities in the world seemingly available to him.

The players have been chosen. The dice have been rolled. But when human beings make moves of their own, what happens next is anyone's guess.
Add It
//
Order
Rook by Sharon Cameron
(Standalone)
Expected Publication: April 28th -
I can't get away from this book. It pops up everywhere I go. That must mean I should read it right? It also sounds amazing!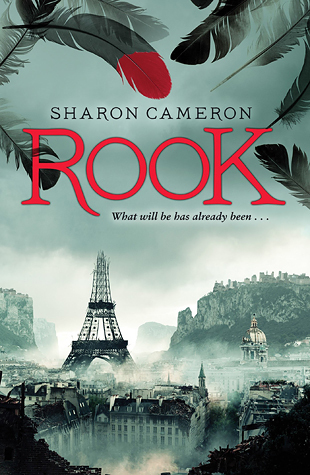 Synopsis: History has a way of repeating itself. In the Sunken City that was once Paris, all who oppose the new revolution are being put to the blade. Except for those who disappear from their prison cells, a red-tipped rook feather left in their place. Is the mysterious Red Rook a savior of the innocent or a criminal?
Meanwhile, across the sea in the Commonwealth, Sophia Bellamy's arranged marriage to the wealthy René Hasard is the last chance to save her family from ruin. But when the search for the Red Rook comes straight to her doorstep, Sophia discovers that her fiancé is not all he seems. Which is only fair, because neither is she.

As the Red Rook grows bolder and the stakes grow higher, Sophia and René find themselves locked in a tantalizing game of cat and mouse.
Add it
//
Order
May
A Court of Thorns and Roses by Sarah J. Maas
(Court of Thorns and Roses Bk. 1)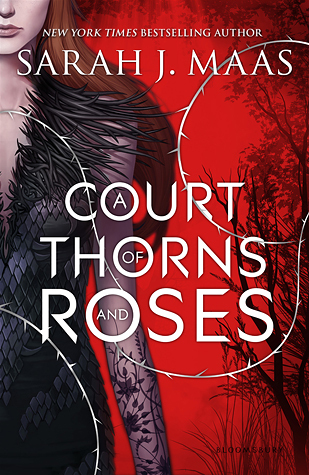 Expected Publication: May 5th -
I can't help being excited for this book. I read the first few chapters from a Bloomsbury excerpt they put up online and it was fantastic. I've been wanting to read more Fae books for a long time so this is amazing. Plus I will pick up anything Maas writes. I love her style and her fantasy world are amazing!
Synopsis: When nineteen-year-old huntress Feyre kills a wolf in the woods, a beast-like creature arrives to demand retribution for it. Dragged to a treacherous magical land she only knows about from legends, Feyre discovers that her captor is not an animal, but Tamlin—one of the lethal, immortal faeries who once ruled their world.
As she dwells on his estate, her feelings for Tamlin transform from icy hostility into a fiery passion that burns through every lie and warning she's been told about the beautiful, dangerous world of the Fae. But an ancient, wicked shadow grows over the faerie lands, and Feyre must find a way to stop it . . . or doom Tamlin—and his world—forever.
Add it
//
Order
Illusionarium by Heather Dixon
(Standalone)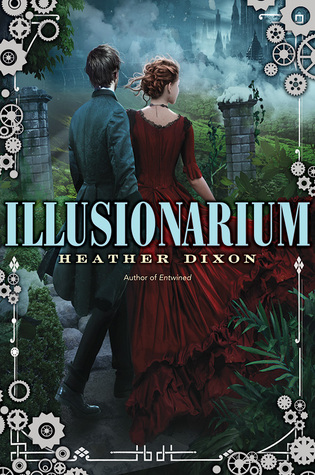 Expected Publication: May 19th -
I can't get this book out of my mind. I really liked Entwined and I cannot wait to see what Dixon does with her own story. Steampunk, fairytale and historical fiction in an alternate London? Count me in!!
Synopsis: What if the world holds more dangers—and more wonders—than we have ever known? And what if there is more than one world?

Jonathan is perfectly ordinary. But then—as every good adventure begins—the king swoops into port, and Jonathan and his father are enlisted to find the cure to a deadly plague. Jonathan discovers that he's a prodigy at working with a new chemical called fantillium, which creates shared hallucinations—or illusions. And just like that, Jonathan is knocked off his path. Through richly developed parallel worlds, vivid action, a healthy dose of humor, and gorgeous writing, Heather Dixon spins a story that calls to mind The Night Circus and Pixar movies, but is wholly its own
.
Add it
//
Order
Anything Could Happen by Will Walton
(Standalone)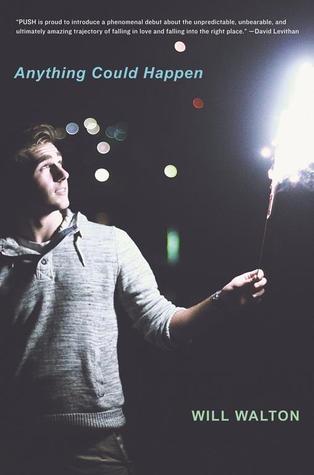 Expected Publication: May 26th
- I will tell you a secret. I saw the title of this book in a tweet and thought Wil Wheaton wrote it. It immediately came on my radar and now, even though I know the author isn't Wil Wheaton, I can't stop thinking about it. I really want to read this even though it is outside of what I normally pick up! Funny how that works, right?
Synopsis: Tretch lives in a very small town where everybody's in everybody else's business. Which makes it hard for him to be in love with his straight best friend. For his part, Matt is completely oblivious to the way Tretch feels – and Tretch can't tell whether that makes it better or worse.

The problem with living a lie is that the lie can slowly become your life. For Tretch, the problem isn't just with Matt. His family has no idea who he really is and what he's really thinking. The girl at the local bookstore has no clue how off-base her crush on him is. And the guy at school who's a thorn in Tretch's side doesn't realize how close to the truth he's hitting.

Tretch has spent a lot of time dancing alone in his room, but now he's got to step outside his comfort zone and into the wider world. Because like love, a true self can rarely be contained.
Add It
//
Order
What do you think? What are you anticipating this spring and how do you define spring? Let me know if there are any great book I should be ready for as well! I can't wait for these, but I'm always looking for new ones!