So you may have noticed a distinct lack of posting on my part this week. I've posted
some tweets
about this, but nothing here on the blog. My laptop was having some technical issues and I had to take it in to be serviced. Unfortunately for me this meant losing the device for a whole week. Everything is fixed now and it turns out all the clicking and sputtering that had been happening can be attributed to a piece of hinge breaking off and getting stuck in the fan!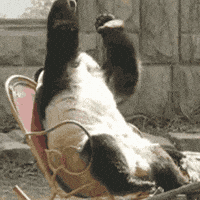 Normally, I would have had at least my bare bones done. I usually try to have two or three posts scheduled a couple of weeks in advance in case a catastrophe like this happens. (Also because scheduling is easier than writing the night before). Then I fill out the week depending on what's happening. However, none of my videos were edited or uploaded and my posts were really just outlines. I've been a bit of a blogging slump these past couple of weeks and fell behind. - Lack of ideas and lack of time to film/edit/upload or even write posts
Maybe this was the universe's way of giving me a break. At the end of the year I felt very burnt out and maybe its time I cut back a bit? I've been posting five days a week for over four months now and feel that strain on my creative juices. If you have any suggestions on keeping those juices flowing I am all ears. Even though I feel like I've been missing forever, its only been a week for you. The flip side of this is I've gotten a lot of reading done this month which will translate into some new reviews and fuel for new post ideas (ideally).
This post has gotten a little out of hand.
I meant to pop in and say sorry for the radio silence this week and I'll be back with something new on Monday. Since I have nothing bookish lined up for today (though I may have time to film a Friday Reads tonight), I'll just share a little about my life. This week at work we've started a new year of fitness challenges and I'm trying to get back into the running game. (Between Thanksgiving and Valentine's I did next to nothing fitness wise. YIKES) I also downloaded a biography of Elizabeth Warren from Overdrive and am very interested to listen to that. My beautiful dog and I had some extra bonding time last night because there was a thunderstorm and she was afraid of the thunder.
What have you been up to? Did your computer crap out on you this week too? See you next week!