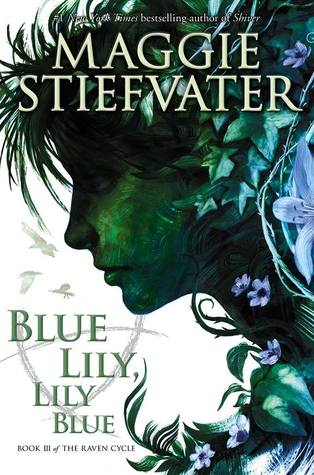 **This is the third book in the Raven Cycle Series and there may be spoilers ahead.**
Genre: Paranormal/Urban Fantasy YA
Series: Raven Cycle #3
Hardcover - 391 pgs
Published by Scholastic Press
Source: My Purchase
Add it // Buy it
Rating: 5/5
There is danger in dreaming. But there is even more danger in waking up.
Blue Sargent has found things. For the first time in her life, she has friends she can trust, a group to which she can belong. The Raven Boys have taken her in as one of their own. Their problems have become hers, and her problems have become theirs.
The trick with found things though, is how easily they can be lost.
Friends can betray.
Mothers can disappear.
Visions can mislead.
Certainties can unravel.
Where can I possibly start with this book? As I've mentioned so many times, I love this series and this book was one of my most anticipated releases of the year. It did not disappoint either. After this book, I'm beginning to realize how heartbroken I'm going to be when the final book comes out.
In this installment we get more answers and more questions. Finally I felt like we were moving toward more resolution and Even though I love The Dream Thieves I didn't think we got any closer to finding Glendower. This book changed all that. It seems like the hunt is finally on!
Throughout this series the characters have been my favorite part and nothing changes that in this book. There is a great balance between all the perspectives and I love how you can see them all changing. The hunt for Glendower is no longer a fun activity. There are higher stakes, especially with Maura underground and Adam's sacrifice, and the characters' development reflects it.
My heart can't take too much more of these little romances Stiefvater sets up though. My heart breaks and soars throughout these books and I am dying to know how this is all going to play out. The final book needs to hurry up and be released!
This series is one I've read over and over because I enjoy it even more the second time around. The prose is lovely, the characters complex and interesting, and the story is mysterious and unique. I just cannot wait for the last book! I just need it right now!