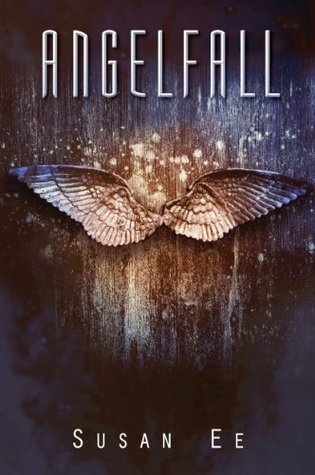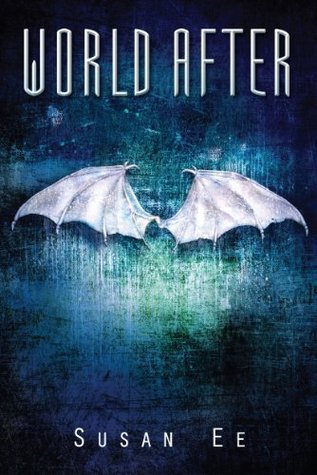 It's been six weeks since angels of the apocalypse descended to demolish the modern world. Street gangs rule the day while fear and superstition rule the night. When warrior angels fly away with a helpless little girl, her seventeen-year-old sister Penryn will do anything to get her back.
Anything, including making a deal with an enemy angel.
Raffe is a warrior who lies broken and wingless on the street. After eons of fighting his own battles, he finds himself being rescued from a desperate situation by a half-starved teenage girl.
Traveling through a dark and twisted Northern California, they have only each other to rely on for survival. Together, they journey toward the angels' stronghold in San Francisco where she'll risk everything to rescue her sister and he'll put himself at the mercy of his greatest enemies for the chance to be made whole again.
This series is a little wacky. I was completely wrapped up in the books while I was reading, but looking back now I realize how much crazy stuff happened. There is action that starts on page one and keeps rolling the whole way through the series. Penryn is a kick-ass heroine. The writing style was very engaging and fast paced. Each of the first two books only took me a day to read. Once I started them I just could not stop!
Penryn, her family and Raffe are really interesting characters. There is a large cast of characters in this series for an apocalyptic world especially later in the series. Susan Ee introduces a diverse cast of characters and I was so worried about everyone throughout this series! There is a lot of suspense and you never know when a character could die or reappear! It was interesting for sure.
There is a lot of violence and some gruesome scenes throughout this series. I don't think this series is for the faint-of-heart. There is
no
glamorous after world in this end of the world situation. This series is gritty and takes on the darker aspects post-angel invasion. I was really impressed with the writing and enjoyed all the seriousness Ee wrote into the series. These characters are in a dire situation and everyone acted like it.
However, when looking with a critical eye there are some problems. Throughout the series I had a lot of questions about the origins of the angels, how their world worked and why they came to Earth. I didn't receive a lot of answers. However, I think the story works without the answers. This is Penryn's story. This is her journey through the world and we know what she knows. I could visualize the situation really well. The gaps in her knowledge of the angels are huge and we do not get a lot of details, but a lot of things go unexplained not just the angels. This apocalyptic story reminds me of the character-driven-dystopian world from
Shatter Me.
Just like in that series, I felt disconnected from the world but very focused on the characters.
Quick Thoughts:
This series gets a Heck Yes from me! Go check it out! It is violent and gritty so be wary if you are squeamish. There is a darkness to this series I haven't seen in many YA series and I really liked it. I am going to miss this series and I think I read through it too fast!