This week on
Top Ten Tuesday
we are talking about book set outside the United States. So many books take place in the US and I'm excited. So I'm excited both to recommend books and to get recommended books.
1)
The Scorpio Races by Maggie Stiefvater
- This magical story is set on the fictional island of Thisby. While there isn't a good description of where in the world Thisby is, I always felt like it was off the coast of Ireland or England.
2)
Grave Mercy by Robin LaFevers
- Grave Mercy is set in medieval France where the politics of the country are at stake. Each one of the companion books are fantastic and the series gets better as it goes.
3)
Ross Poldark by Winston Graham
- Another historical fiction. This series takes place in England just after the American Revolution. It is both heartwarming and heartbreaking. I love the characters and love the show too!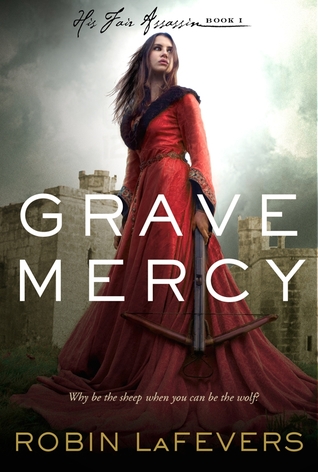 4)
The Accident Season by Moira Fowley-Doyle
- One of my favorite countries in the world is Ireland and this book is a magical contemporary set there. I loved this book and the audiobook completely captured me.
5)
Soulless by Gail Carriger
- My favorite setting is Victorian London which is where this steampunk, paranormal historical fiction is set. It is fabulous and witty and I highly recommend it.
6)
The Martian by Andy Weir
- This is set on MARS! (and also the US), but Marks trumps everything.