A few weeks ago this was the Top Ten Tuesday topic, but I missed it even though I had the post all ready. Unfortunately I was out of state and didn't have a way to update the blog so I missed this opportunity to promote some of my favorite books that aren't well know.
So this week I didn't love the topic and decided to use this top ten I already made instead. So this is not the correct topic for this week, but I wanted to spread the word about these awesome books!
1)
Darcy's Tale by Stanley Michael Hurd
(15 Ratings on Goodreads) - This book needs more ratings and more readers! This is an absolutely engrossing retelling of Pride and Prejudice from Darcy's point of view. The three installments are combined in this volume which I read in January and was addicted to.
2)
Poison or Protect by Gail Carriger
(651 Ratings on Goodreads) - To be fair this novella has only been out a few weeks. However it is both hilarious and full of adventure. It is a more adult romance than some of Carriger's other works (warning for explicit sexual scenes), but I enjoyed it very much.
3)
Mortal Gods by Kendare Blake
(1618 Ratings on Goodreads) - The second book in this series that I adore doesn't seem to get a lot of love! If you've read Antigoddess what are you doing? Read this one!
4)
Fitzwilliam Darcy Such I Was by Carol Cromlin
( 31 Ratings on Goodreads) - This is another Pride and Prejudice retelling/prequel. In this story we follow Darcy from a young age. He learns a lot of lessons and I really enjoyed this version of Darcy's life.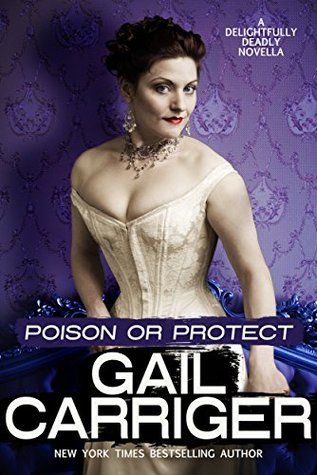 5)
Jane Austen Cover to Cover: 200 Years of Classic Book Covers by Margaret C. Sullivan
(526 Ratings on Goodreads) - More Jane Austen! I love this big coffee table book that features Austen's book covers since they've been published. It is hilarious to look through as well as really interesting to see the changes over time.
6)
The Fall by Bethany Griffin
(1796 ratings on Goodreads) - Go read this! This story is a retelling of The Fall of the House of Usher. It is creepy and really dark. Go check it out.