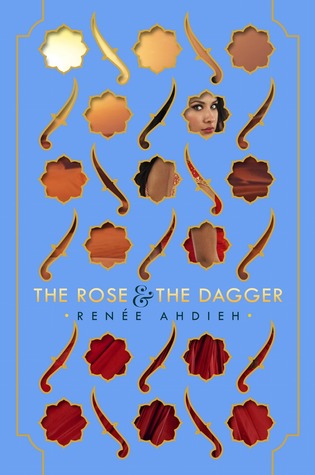 Series: The Wrath and the Dawn
In a land on the brink of war, Shahrzad is forced from the arms of her beloved husband, the Caliph of Khorasan. She once thought Khalid a monster—a merciless killer of wives, responsible for immeasurable heartache and pain—but as she unraveled his secrets, she found instead an extraordinary man and a love she could not deny. Still, a curse threatens to keep Shazi and Khalid apart forever.
Now she's reunited with her family, who have found refuge in the desert, where a deadly force is gathering against Khalid—a force set on destroying his empire and commanded by Shazi's spurned childhood sweetheart. Trapped between loyalties to those she loves, the only thing Shazi can do is act. Using the burgeoning magic within her as a guide, she strikes out on her own to end both this terrible curse and the brewing war once and for all. But to do it, she must evade enemies of her own to stay alive.

Honestly I've made it my goal to reread a series before I finish it all because of this series. I didn't reread the first book before I picked up book two and I think my grasp of the plot suffered quite a bit because of that. Even so, I enjoyed this second installment and thought it was stronger than the first.
In the first book we learned a lot about Shazi and Khalid, but we developed their individual personalities more in this book which I appreciated. There were more characters and more descriptions of the world, but many aspects still felt like they were only developed on a surface level. The magic especially felt like it was a background part of the story rather than a driving force.
Overall I enjoyed the story and I'm happy with the wrap up to this duology, but I wanted more from it. More character development. More tension at the climax of the story. Less pouting from the boys and more action from Shaz. I liked just about everything about this book, but nothing in the series stood out as spectacular and I wanted to wholeheartedly love it.