The latest installment of The Raven Cycle, Blue Lily, Lily Blue, by Maggie Stiefvater is coming out on Tuesday!! That is only two days away and I just got my shipment notification that my copy is on its way! I am a total fangirl over this series and was introduced to it just over a year ago. Today I'm going to be trying to convince you to read this book and start this series just in time for book three to be released. I have three basic reasons why you should check it out and if you still aren't convinced, check back in a little while and I'm sure I'll think of more reasons.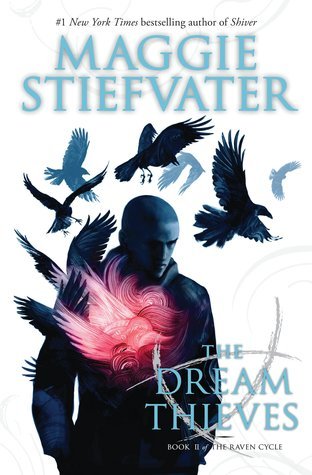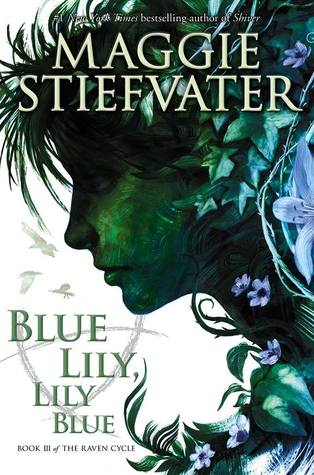 1) This is a really unique story that I can't really describe to you without sounding crazy
.
Goodreads Description:

Every year, Blue Sargent stands next to her clairvoyant mother as the soon-to-be dead walk past. Blue herself never sees them—not until this year, when a boy emerges from the dark and speaks directly to her.

His name is Gans
ey, and Blue soon discovers that he is a rich student at Aglionby, the local private school. Blue has a policy of staying away from Aglionby boys. Known as Raven Boys, they can only mean trouble.

But Blue is drawn to Gansey, in a way she can't entirely explain. He has it all—family money, good looks, devoted friends—but he's looking for much more than that. He is on a quest that has encompassed three other Raven Boys: Adam, the scholarship student who resents all the privilege around him; Ronan, the fierce soul who ranges from anger to despair; and Noah, the taciturn watcher of the four, who notices many things but says very little.

For as long as she can remember, Blue has been warned that she will cause her true love to die. She never thought this would be a problem. But now, as her life becomes caught up in the strange and sinister world of the Raven Boys, she's not so sure anymore
A few things I would like to add:
-Boys hunting a medieval Welsh king in the mountains of Virginia in cool cars.
-Blue lives with an amazing set of hilarious psychic women.
-The mythology within this story is fascinating.
-The books are well written with awesome characters and leave me emotionally compromised.
The story gets even more exciting in the second book The Dream Thieves.
If you'd like to see other people try to explain it, you can check out some reviews in these places:
Maggie's self-animated trailer for The Raven Boys:
Readers in Wonderland Review
These are just a few from blogs I follow and enjoy. If you have your own Raven Cycle Review, let me know about it!
1.5) The Audiobook is steller. - This isn't really a reason I think you need to check out this book, but it is another option for you! If you prefer audiobooks this is a great one. If you've never tried audiobooks, this would be an excellent one to try. Its been out for a couple of years so it could even be available through your library. The narration is superb, but took me a few chapters to get into. It is worth sticking with it though!
2) Maggie Stiefvater has an amazing writing style and each of her stories is completely different and very well written. (Plus she has an awesome Twitter account) - While I love The Raven Cycle, I've had a little bit of trouble finishing the Wolves of Mercy Falls series. I haven't read Stiefvater's earlier works, but I'm half way through The Scorpio Races which is excellent so far. The whole point of this long rambling sentence is if you didn't love some of Stiefvater's other series, please give this one a chance. As always, the writing is excellent, the story is full of amazing mythology and these characters are amazing!
Also check her out on social media. Maggie posts lots of artwork, music, videos about her awesome car and hilarious tweets. She is very involved with her fans and gives you the latest updates on what is happening with her books.
4) There have been a lot of cools posts because the third is about to be released! - I am going to put links to the official Raven Cycle Readathon that's been going on over the past two months.
There are lots of posts about the Raven Cycle, but some of them contain spoilers so beware!
The Official Kickoff for The Raven Cycle Readathon
Post from the ReadaThon that contains more reasons you should read this series.
I'm not sponsored by Maggie or her publisher in any way. I just love this series and am very excited for this next installment. Blue Lily, Lily Blue will be available on October 21, 2014!