There is nothing to say! These are the books I cannot wait for these books to be released. Thank you to
Broke and the Bookish
and Top Ten Tuesday for this topic so we can talk about exciting new books.
Covers first, descriptions below. Beware the descriptions of sequels!!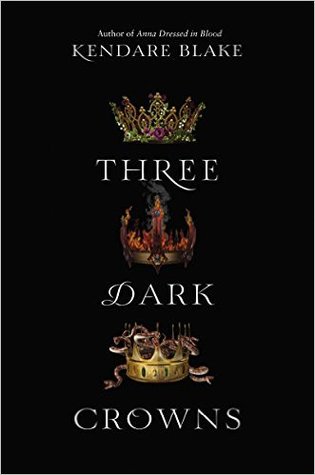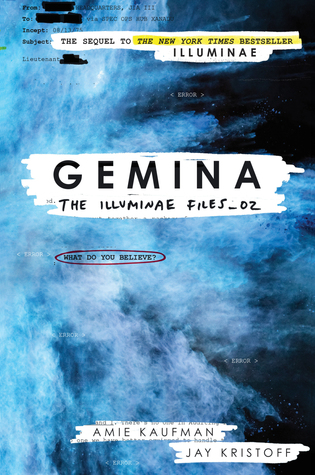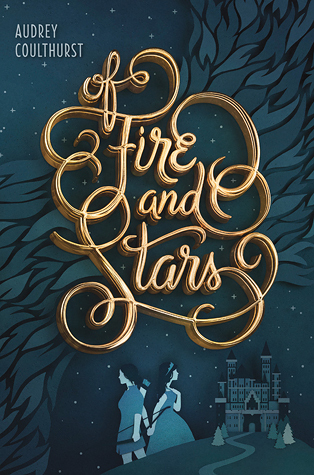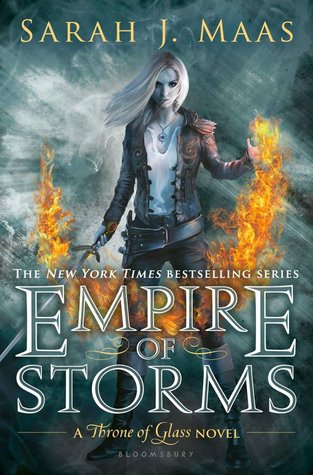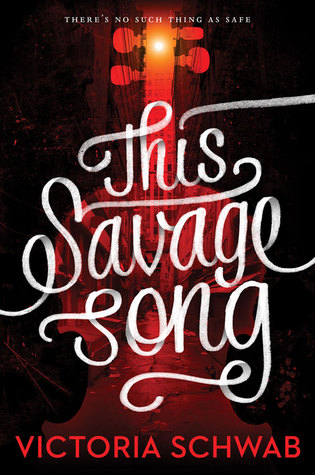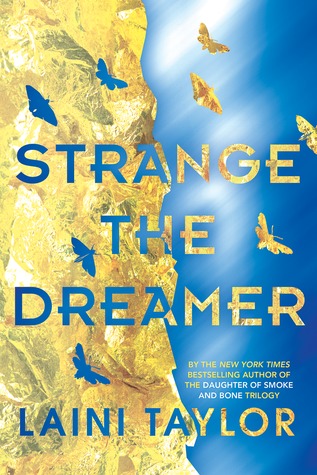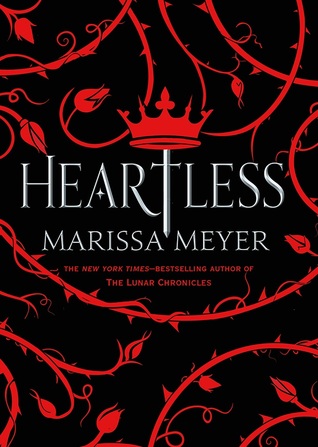 Three Dark Crowns by Kendare Blake
Expected Publication
Synopsis:
Every generation on the island of Fennbirn, a set of triplets is born: three queens, all equal heirs to the crown and each possessor of a coveted magic. Mirabella is a fierce elemental, able to spark hungry flames or vicious storms at the snap of her fingers. Katharine is a poisoner, one who can ingest the deadliest poisons without so much as a stomachache. Arsinoe, a naturalist, is said to have the ability to bloom the reddest rose and control the fiercest of lions.
But becoming the Queen Crowned isn't solely a matter of royal birth. Each sister has to fight for it. And it's not just a game of win or lose…it's life or death. The night the sisters turn sixteen, the battle begins. The last queen standing gets the crown.
If only it was that simple. Katharine is unable to tolerate the weakest poison, and Arsinoe, no matter how hard she tries, can't make even a weed grow. The two queens have been shamefully faking their powers, taking care to keep each other, the island, and their powerful sister Mirabella none the wiser. But with alliances being formed, betrayals taking shape, and ruthless revenge haunting the queens' every move, one thing is certain: the last queen standing might not be the strongest…but she may be the darkest.
Imprudence by Gail Carriger (The Custard Protocol #2)
Expected Publication: July 9th, 2016)
Excitement Level - 5/10 (I'm quite excited, but I haven't started this series.)
London is in chaos.
Rue and the crew of The Spotted Custard returned from India with revelations that shook the foundations of the scientific community. There is mass political upheaval, the vampires are tetchy, and something is seriously wrong with the local werewolf pack. To top it all off, Rue's best friend Primrose keeps getting engaged to the most inappropriate military types.
Rue has got personal problems as well. Her vampire father is angry, her werewolf father is crazy, and her obstreperous mother is both. Worst of all, Rue's beginning to suspect what they all really are… is frightened.
When the Custard is ordered to Egypt, transporting some highly unusual passengers, Rue's problems go from personal to impossible. Can she get Percy to stop sulking? Will she find the true cause of Primrose's lovesickness? And what is Quesnel hiding in the boiler room?

Crooked Kingdom by Leigh Bardugo (Six of Crows #2)
Expected Publication: September 27th, 2016
Kaz Brekker and his crew have just pulled off a heist so daring even they didn't think they'd survive. But instead of divvying up a fat reward, they're right back to fighting for their lives. Double-crossed and left crippled by the kidnapping of a valuable team member, the crew is low on resources, allies, and hope. As powerful forces from around the world descend on Ketterdam to root out the secrets of the dangerous drug known as jurda parem, old rivals and new enemies emerge to challenge Kaz's cunning and test the team's fragile loyalties. A war will be waged on the city's dark and twisting streets―a battle for revenge and redemption that will decide the fate of magic in the Grisha world.
Gemina by Amy Kaufman and Jay Kristoff (Illuminae Files #2)
Expected Publication: October 18th, 2016
Excitement Level: 8/10 (How can they follow up Illuminae???)
Hanna is the station captain's pampered daughter; Nik the reluctant member of a notorious crime family. But while the pair are struggling with the realities of life aboard the galaxy's most boring space station, little do they know that Kady Grant and the Hypatia are headed right toward Heimdall, carrying news of the Kerenza invasion.
When an elite BeiTech strike team invades the station, Hanna and Nik are thrown together to defend their home. But alien predators are picking off the station residents one by one, and a malfunction in the station's wormhole means the space-time continuum might be ripped in two before dinner. Soon Hanna and Nik aren't just fighting for their own survival; the fate of everyone on the Hypatia—and possibly the known universe—is in their hands.
But relax. They've totally got this. They hope.
Nevernight by Jay Kristoff
Expected Publication: August 9th, 2016
Excitement Level: 9/10 (Haven't known about this one very long but very excited)

Destined to destroy empires, Mia Covere is only ten years old when she is given her first lesson in death.
Six years later, the child raised in shadows takes her first steps towards keeping the promise she made on the day that she lost everything. But the chance to strike against such powerful enemies will be fleeting, so if she is to have her revenge, Mia must become a weapon without equal. She must prove herself against the deadliest of friends and enemies, and survive the tutelage of murderers, liars and demons at the heart of a murder cult.
The Red Church is no Hogwarts, but Mia is no ordinary student. The shadows love her. And they drink her fear.
Empire of Storms by Sarah J. Maas (Throne of Glass #5)
Expected Publication
Excitement Level: 9/10 - Who isn't excited?
The long path to the throne has only just begun for Aelin Galathynius. Loyalties have been broken and bought, friends have been lost and gained, and those who possess magic find themselves at odds with those don't.
As the kingdoms of Erilea fracture around her, enemies must become allies if Aelin is to keep those she loves from falling to the dark forces poised to claim her world. With war looming on all horizons, the only chance for salvation lies in a desperate quest that may mark the end of everything Aelin holds dear.
Aelin's journey from assassin to queen has entranced millions across the globe, and this fifth installment will leave fans breathless. Will Aelin succeed in keeping her world from splintering, or will it all come crashing down?
Heartless by Marissa Meyer
Expected Publication: November 8th, 2016
Excitement Level: 7/10
Catherine may be one of the most desired girls in Wonderland, and a favorite of the yet-unmarried King of Hearts, but her interests lie elsewhere. A talented baker, all she wants is to open a shop with her best friend and supply the Kingdom of Hearts with delectable pastries and confections. But according to her mother, such a goal is unthinkable for the young woman who could be the next Queen.
At a royal ball where Cath is expected to receive the king's marriage proposal, she meets Jest, the handsome and mysterious court joker. For the first time, she feels the pull of true attraction. At the risk of offending the King and infuriating her parents, she and Jest enter into an intense, secret courtship.
Cath is determined to define her own destiny and fall in love on her terms. But in a land thriving with magic, madness, and monsters, fate has other plans.
Strange the Dreamer by Lani Taylor
Expected Publication: September 27th, 2016
Strange the Dreamer is the story of:
the aftermath of a war between gods and men.
a mysterious city stripped of its name.
a mythic hero with blood on his hands.
a young librarian with a singular dream.
a girl every bit as dangerous as she is in danger.
alchemy and blood candy, nightmares and godspawn, moths and monsters, friendship and treachery, love and carnage.
Welcome to Weep.
Of Fire and Stars and Audrey Coulthurst
Expected Publication: November 22nd, 2016
Excitement Level: 9/10
When a shocking assassination leaves the kingdom reeling, Mare and Denna reluctantly join forces to search for the culprit. As the two work together, each discovers there's more to the other than she thought. Mare is surprised by Denna's intelligence and bravery, while Denna is drawn to Mare's independent streak. Soon their friendship is threatening to blossom into something more.
But with dangerous conflict brewing that makes the alliance more important than ever, acting on their feelings could be deadly. Forced to choose between their duty and their hearts, Mare and Denna must find a way to save their kingdoms—and each other.
This Savage Song by Victoria Schwab
Expected Publication: July 5th, 2016
Excitement Level: 6/10
Kate Harker and August Flynn are the heirs to a divided city—a city where the violence has begun to breed actual monsters. All Kate wants is to be as ruthless as her father, who lets the monsters roam free and makes the humans pay for his protection. All August wants is to be human, as good-hearted as his own father, to play a bigger role in protecting the innocent—but he's one of the monsters. One who can steal a soul with a simple strain of music. When the chance arises to keep an eye on Kate, who's just been kicked out of her sixth boarding school and returned home, August jumps at it. But Kate discovers August's secret, and after a failed assassination attempt the pair must flee for their lives.
My Last Top Ten Tuesday --->
Eight Reasons I Love Retellings