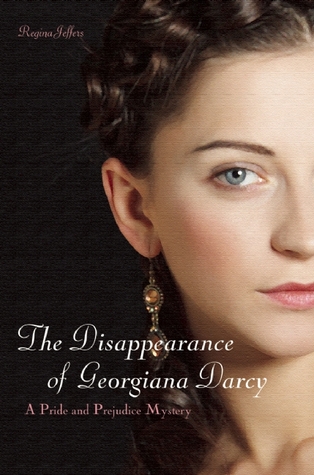 Series: Standalone
Genre - Historical Fiction/Mystery
Published - Ulysses Press (2013)
Paperback - 336 pgs
Source - Purchased Used
Rating: 2/5
Add it // Buy it
SHACKLED IN THE DUNGEON of a macabre castle with no recollection of her past, a young woman finds herself falling in love with her captor—the estate's master. Trusting him before she regains her memory and unravels the castle's wicked truths would be a catastrophe.
Far away at Pemberley, the Darcys happily gather to celebrate the marriage of Kitty Bennet. But a dark cloud sweeps through the festivities: Georgiana has disappeared without a trace. Upon receiving word of his sister's likely demise, Darcy and his wife, Elizabeth, set off across the English countryside, seeking answers in the unfamiliar and menacing Scottish moors.
How can Darcy keep his sister safe from the most sinister threat she has ever faced when he doesn't even know if she's alive? True to Austen's style and rife with malicious villains, dramatic revelations and heroic gestures, this suspense-packed mystery places Darcy and Elizabeth in the most harrowing situation they have ever faced— finding Georgiana before it's too late.
While I wanted to like this mystery-filled continuation of Pride and Prejudice, I found myself close to putting it down and never finishing it!
Much like Jeffer's book,
Captain Wentworth's Persuasion
, this book has too many plot lines! Too much is going on and it really drags the story down. Throughout the book there were so many side stories that could have been cut to make the book shorter and less confusing. We check in on almost every character mentioned in Pride and Prejudice (plus some new characters) which creates a web of stories that is unruly and frustrating. All these smaller plot lines interrupt the search for Georgianna and were simply unnecessary. It made the book feel extremely long and full of loose ends.
The mystery did keep me engaged. I was very interested to see how the story played out. There were unexpected twists and turns, which added some shock value, and I had no idea how the story would pan out. My curiosity was the only reason I stayed engaged in the story though.
Throughout the book most of my issues were with the characters. I never want to see Darcy painted the fool or the fop in adaptations. In this particular story his devotion to Elizabeth is just too much and he is not the Darcy I know and love. Both of them have really poor characterization and are hard to recognize as Austen's characters. Also Darcy's obsession over his sister's marriage and well-being comes close to being creepy!
Here is the point where I'll admit I did not know Georgiana married Colonel Fiztwillian for over half of the book. I think I missed this explanation between Darcy and Elizabeth during one of their sickeningly sweet exchanges. However, this only caused me problems later on in the book when I did realize who her husband was and tried to piece together the two people in my mind.
Overall this book was a weird experience for me. I can't say I liked it but I wanted to solve the mystery as well. Jeffers' writing style might not be for me because I had a similar reaction to other books I've read by her. I don't want to continue to complain, but if you've read this please let me know what you thought. I'd love to discuss this.
Happy Reading!