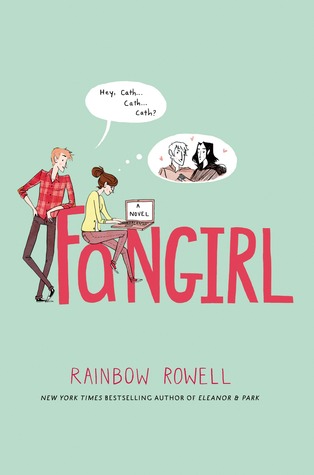 Genre: Contemporary Fiction
Published: September 2013
CATH IS A SIMON SNOW FAN. Okay, the whole world is a Simon Snow fan... But for Cath, being a fan is her life--and she's really good at it. She and her twin sister, Wren, ensconced themselves in the Simon Snow series when they were just kids; it's what got them through their mother leaving.
Cath's sister has mostly grown away from fandom, but Cath can't let go. She doesn't want to.
Now that they're going to college, Wren has told Cath that she doesn't want to be roommates. Cath is on her own, completely outside of her comfort zone. She's got a surly roommate with a charming, always-around boyfriend; a fiction-writing professor who thinks fanfiction is the end of the civilized world; a handsome classmate who only wants to talk about words...and she can't stop worrying about her dad, who's loving and fragile and has never really been alone
For Cath, the question is: Can she do this? Can she make it without Wren holding her hand? Is she ready to start living her own life? And does she even want to move on if it means leaving Simon Snow behind?
Finally I read the famous Fangirl! This was also my first Rainbow Rowell read. After so much hype over the past few years, I finally sat down and just read this book.
Honestly, I'm not disappointed, but I didn't like it as much as everyone else which I was kind of expecting because contemporary isn't my first pick.
Even knowing that though, I had a few issues with this book. This story was really slow to start. It felt like nothing happened in this first and, while I could relate to Cath on a lot of levels, I also found her really frustrating. There were a few things she did that just didn't make sense to me.
After the midway point, the pace and the character started to jive for me though. The plot developed faster and I cared more about everyone in this story. I can pinpoint the moment things changed for me and after that moment things were really good. In the end this is a lovely coming of age story I think a lot of people will (and have) relate to it. It had a lot of heart and family was much more central than I was expecting.
I know lot of people were frustrated or disappointed with the ending , but I really liked it. I think it gave readers a chance to "write" their own future for Cath and where her journey will take her. I imagine good things for her.
Happy Reading