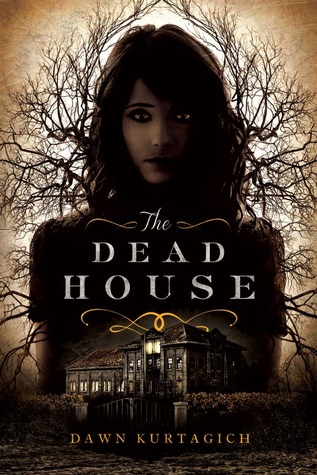 Series: None (Standalone)
Genre: Horror
Source: Purchased
Published: Little Brown Books (2015)
Hardcover: 400 pgs
Add it // Buy it
Rating: 3/5
Part-psychological thriller, part-urban legend, this is an unsettling narrative made up of diary entries, interview transcripts, film footage transcripts and medical notes. Twenty-five years ago, Elmbridge High burned down. Three people were killed and one pupil, Carly Johnson, disappeared. Now a diary has been found in the ruins of the school. The diary belongs to Kaitlyn Johnson, Carly's identical twin sister. But Carly didn't have a twin . . .

Re-opened police records, psychiatric reports, transcripts of video footage and fragments of diary reveal a web of deceit and intrigue, violence and murder, raising a whole lot more questions than it answers.

Who was Kaitlyn and why did she only appear at night? Did she really exist or was she a figment of a disturbed mind? What were the illicit rituals taking place at the school? And just what did happen at Elmbridge in the events leading up to 'the Johnson Incident'?
It's been a few months since I finished this book and I still have mixed feelings about it. The first half of this book is exciting, mysterious and strange. I was fascinated with the journal entries, police log and transcripts. The format made this book standout and was really well created. The story is creepy and had my hair standing on end at points.
The unreliable narrator, Carly/Kaitlyn (mainly Kaitlyn), is fascinating and her storytelling messed with my mind. It is difficult throughout the book to decide who to trust and which version of events is real. I really enjoyed this though. It kept me invested and interested while I found it hard to like any of the main characters. The tension really kept the story moving for me and I had a burning desire to find out what caused Carly and Kaitlyn to trade awareness the way they did.
Like I mentioned most of the characters were tough for me to like. Towards the middle of the book I was confused about who some of the characters were. While I enjoyed the format, some of the police reports and such were out of order which made it hard for me to keep the characters straight.
I'm not exactly sure where the story changed from exciting and dark to confusing and flat. Towards the end things to be drawn out too long and the wheels fell off. I found some of the sections predictable. Then others parts of the book I could not figure out, but those sections were drawn out for ages. It was a very weird dynamic. The ending was too open ended in my opinion and left me very very frustrated.