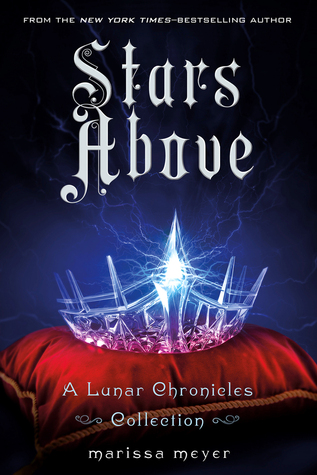 This week I have a handful of Mini- Reviews for you! These are reviews for books that I don't have a lot to talk about. Actually these were all pretty good books, but some books don't generate a lot of controversy or a strong reaction. Check out these great reads!

Stars Above by Marissa Meyer - 4/5
My Thoughts:
This was a nice collection of stories about the characters from The Lunar Chronicles outside the main storyline. Some of the stories fill in the blanks from the series while others are completely separate. Personally, my favorite story was the Epilogue which reunited our band of heroes for a special event. Overall this was a fun read and I enjoyed most of the stories. This book is not essential to The Lunar Chronicles plot, but if you are a fan of the series, I recommend checking it out!
The Secret Garden by Frances Hodgson Burnett
- 4/5
My Thoughts:
When I was a kid I remember watching a movie version of The Secret Garden (maybe with Maggie Smith in it?) and falling in love with the story. I was craving this story recently and am so glad I had it on hand to pick up. This short straight-forward story is a delight even as an adult about friendship and determination. Some one the descriptions are lengthy about trivial things but overall it is a lovely story.



Unequal Affection by Lara S. Ormiston - 4/5
My Thoughts:
At first I wasn't sold on this one. The disastrous first proposal scenes is what I always considered to be the spark for Darcy's self assessment and improvement. Instead in this book, Lizzy doesn't berate Mr. Darcy's behavior but instead considers his offer rationally. It is an interesting take on the story and ended up being a good reimagining of events. I liked the scenes at Longbourn and seeing Darcy and Lizzy navigate their engagement. I did like that the two of them spared and misunderstood one another quite a few times. It was a fun read for sure with great writing and pacing!
Happy Reading!